Demising
Industrial

Ground Floor + Mezzanine

Urban Industrial

Level 2

Flex Industrial

Levels 3-4

Office

Levels 5-6
Industrial
Purpose-built industrial space designed for today's makers & builders.
21' double-height ceilings
Spacious delivery facilities for easy logistics
Extra-wide common loading dock with at-grade ramp
Mezzanine space included with each suite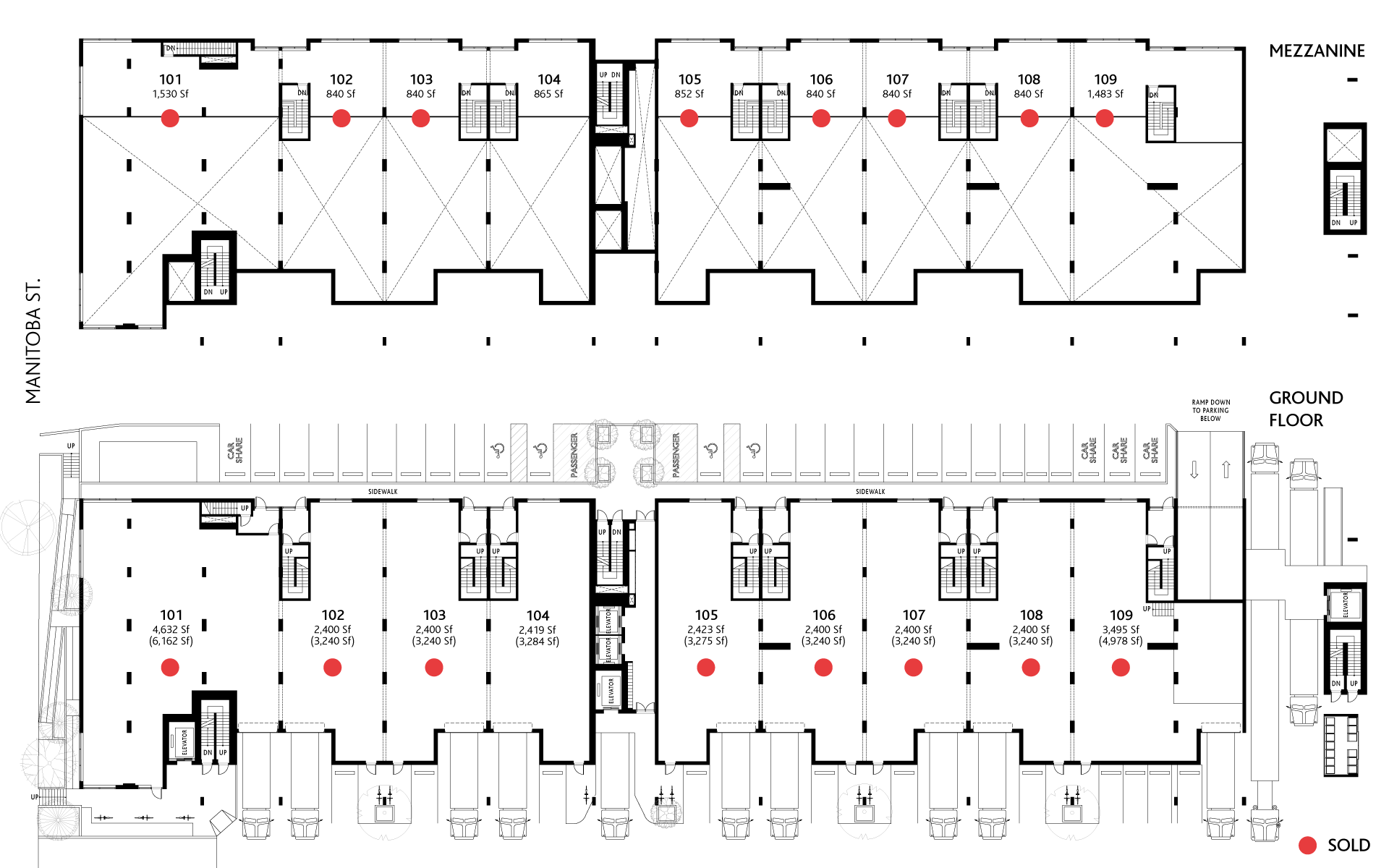 Industrial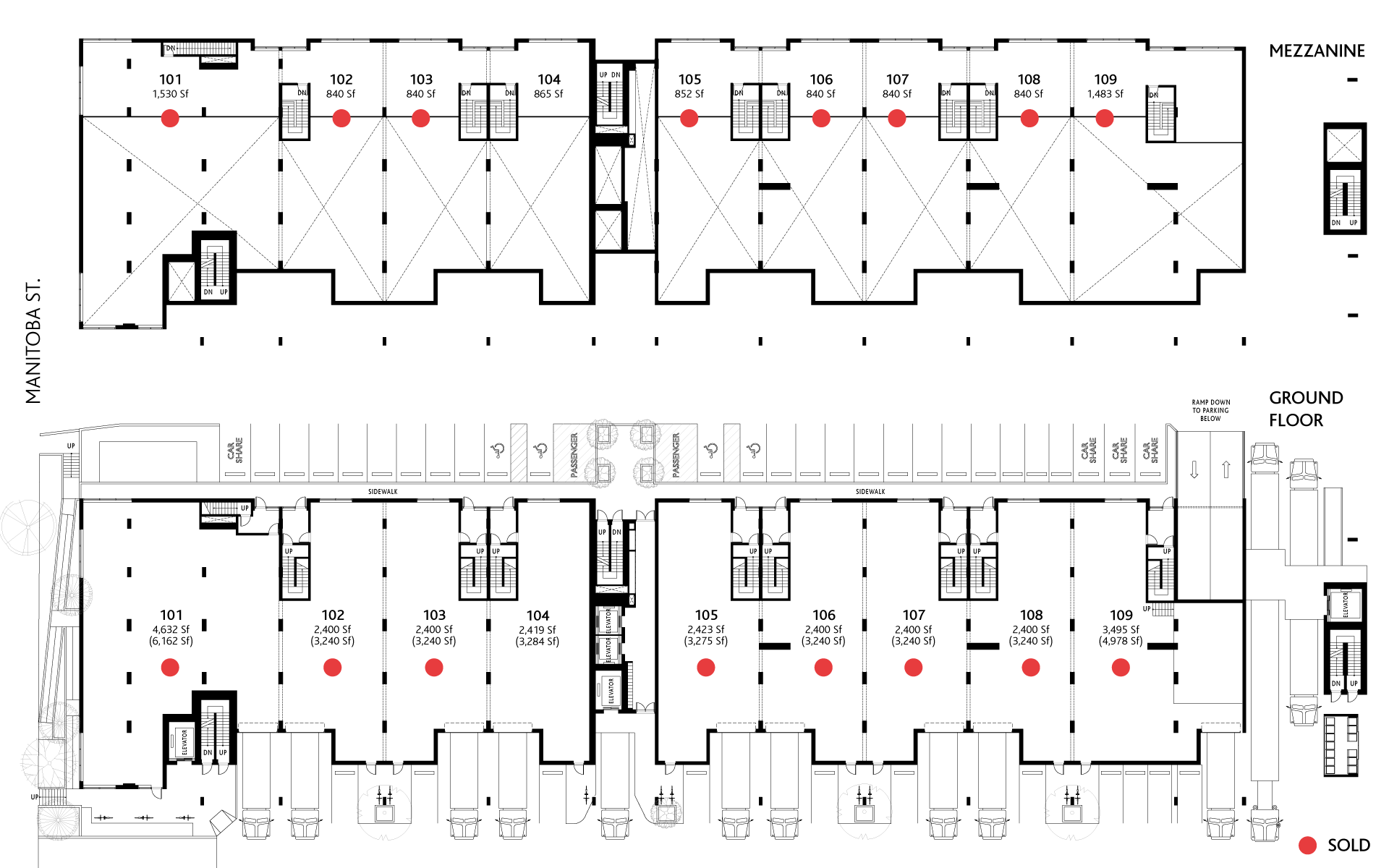 Urban Industrial
Ideal for businesses that need room to move and space to grow.
16' ceilings
Open-concept floorplans for maximum flexibility
Modular space helps boost productivity / efficiency
Large roll-up bay doors for industrial users on levels 1–4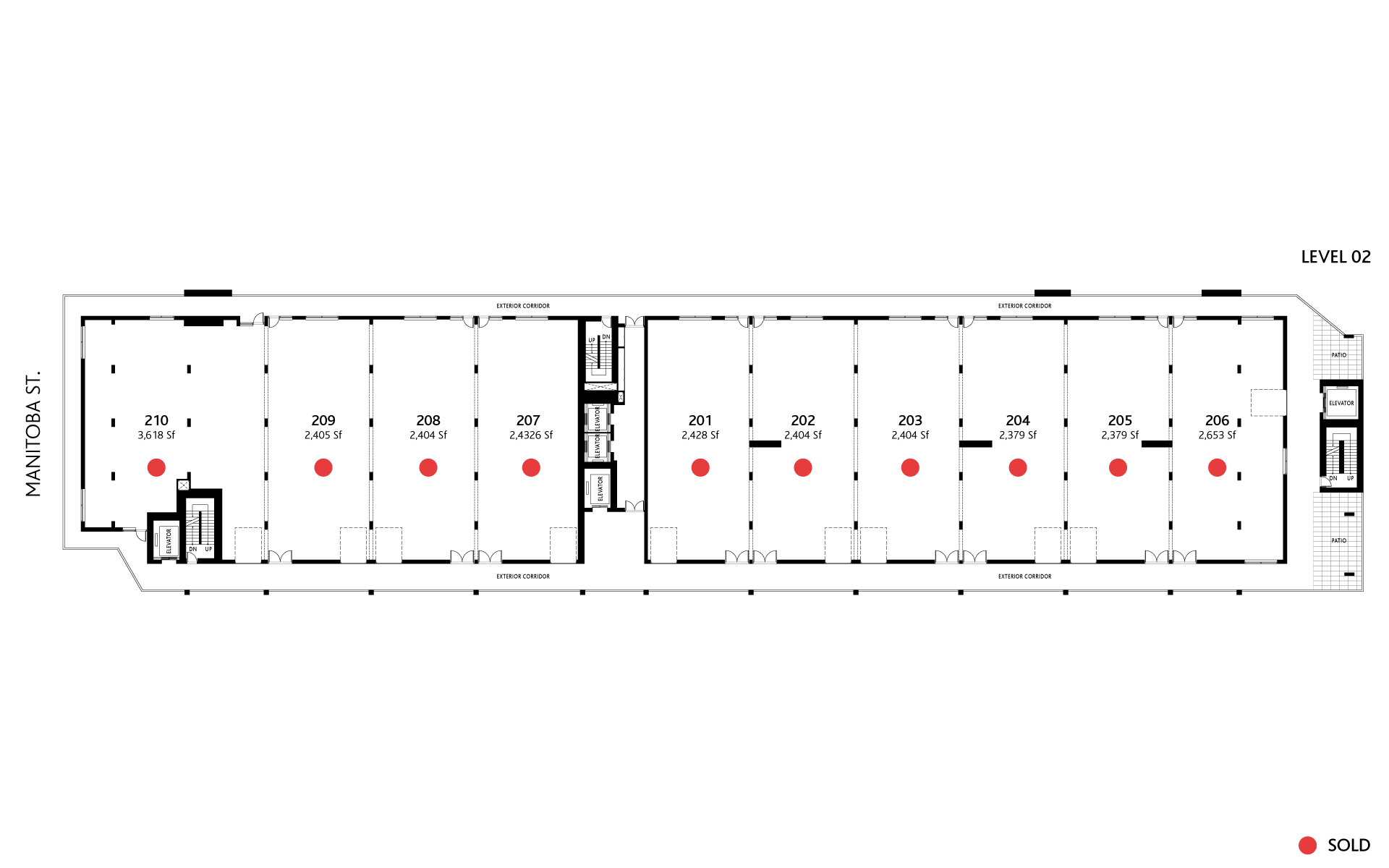 Urban Industrial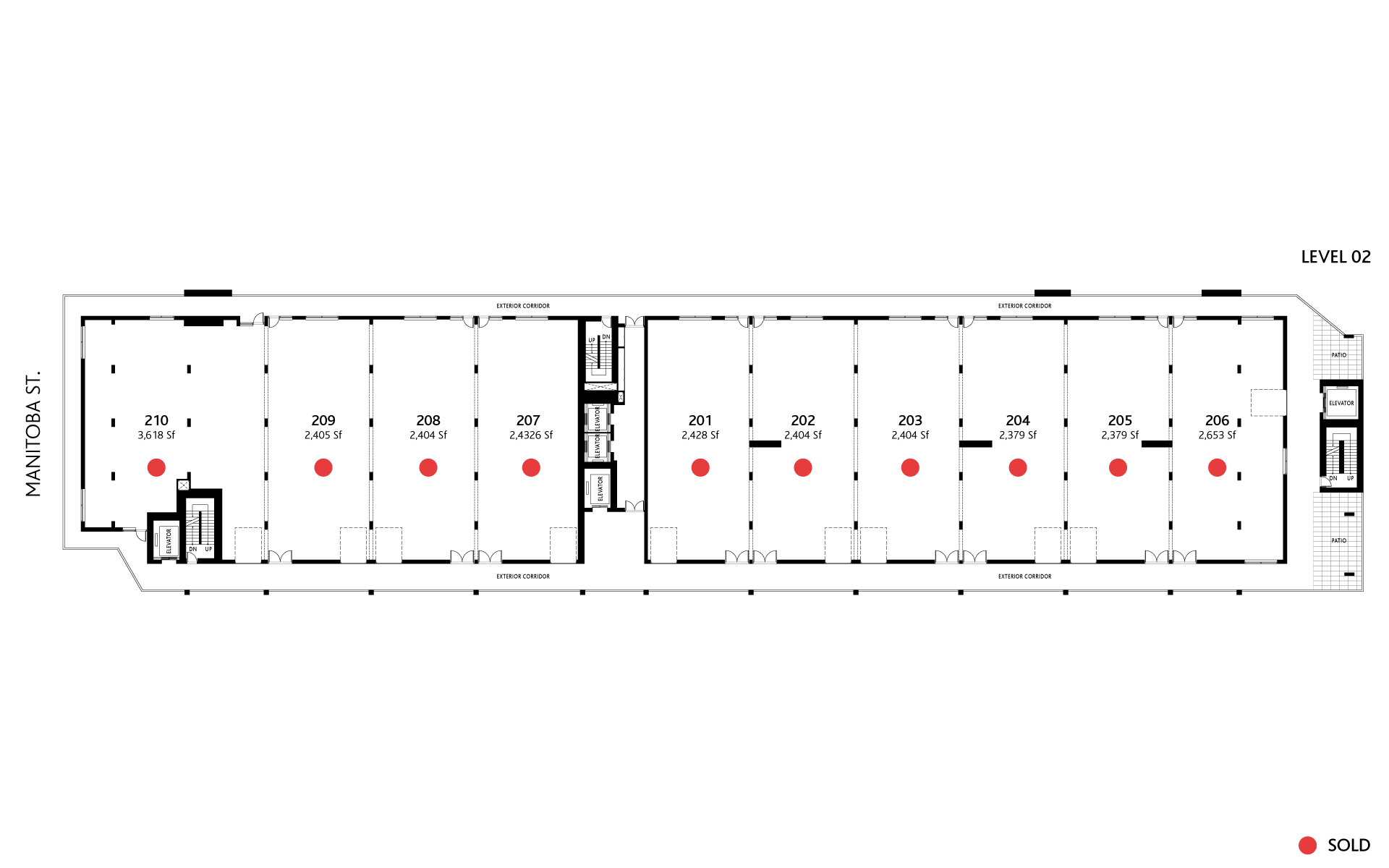 Flex Industrial
For businesses that need industrial space, but don't need as much square footage.
13' ceilings
Shared loading access points for upper floors
Oversized elevators for easy movement of goods
6' - 8' wide corridors on upper levels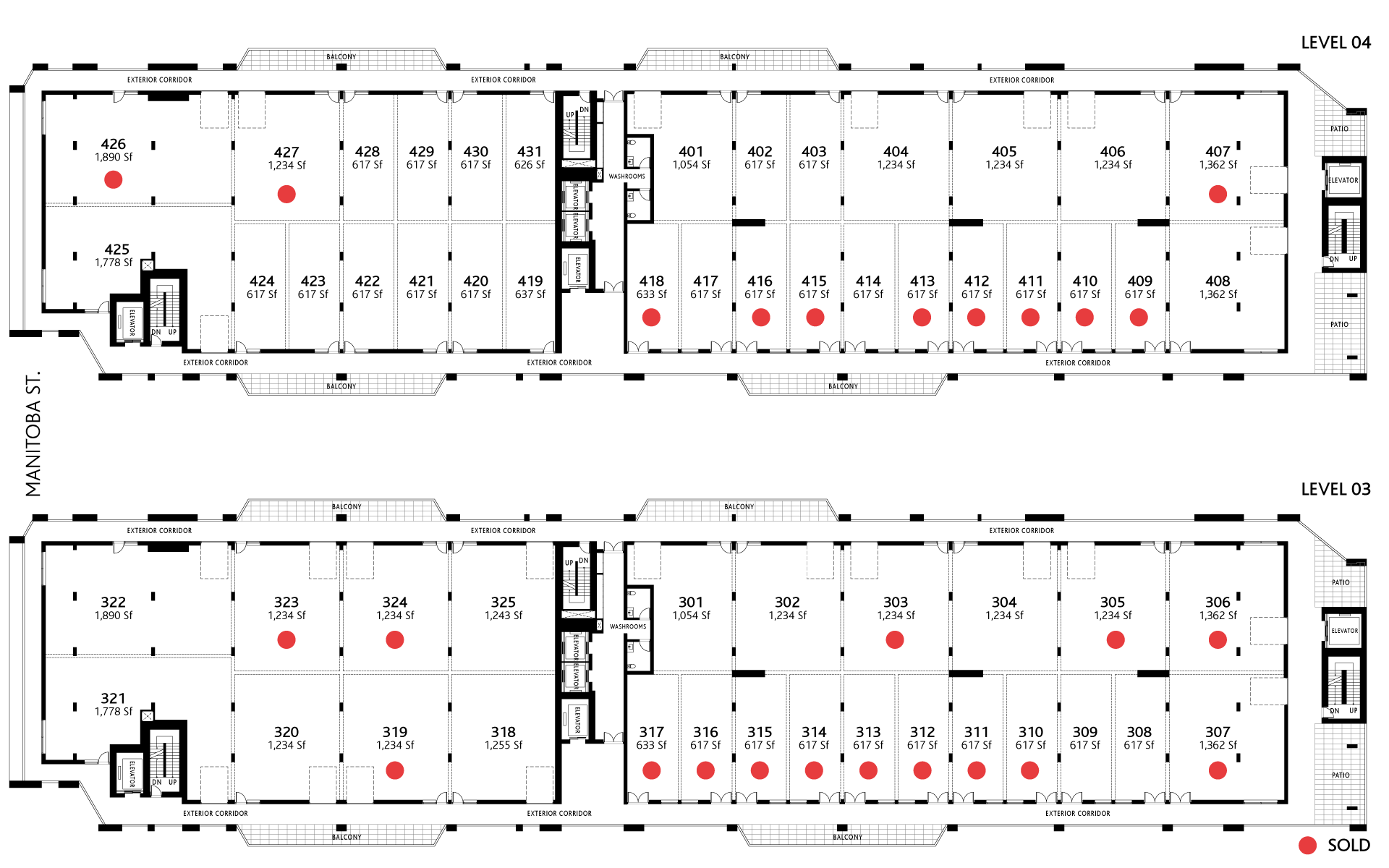 Flex Industrial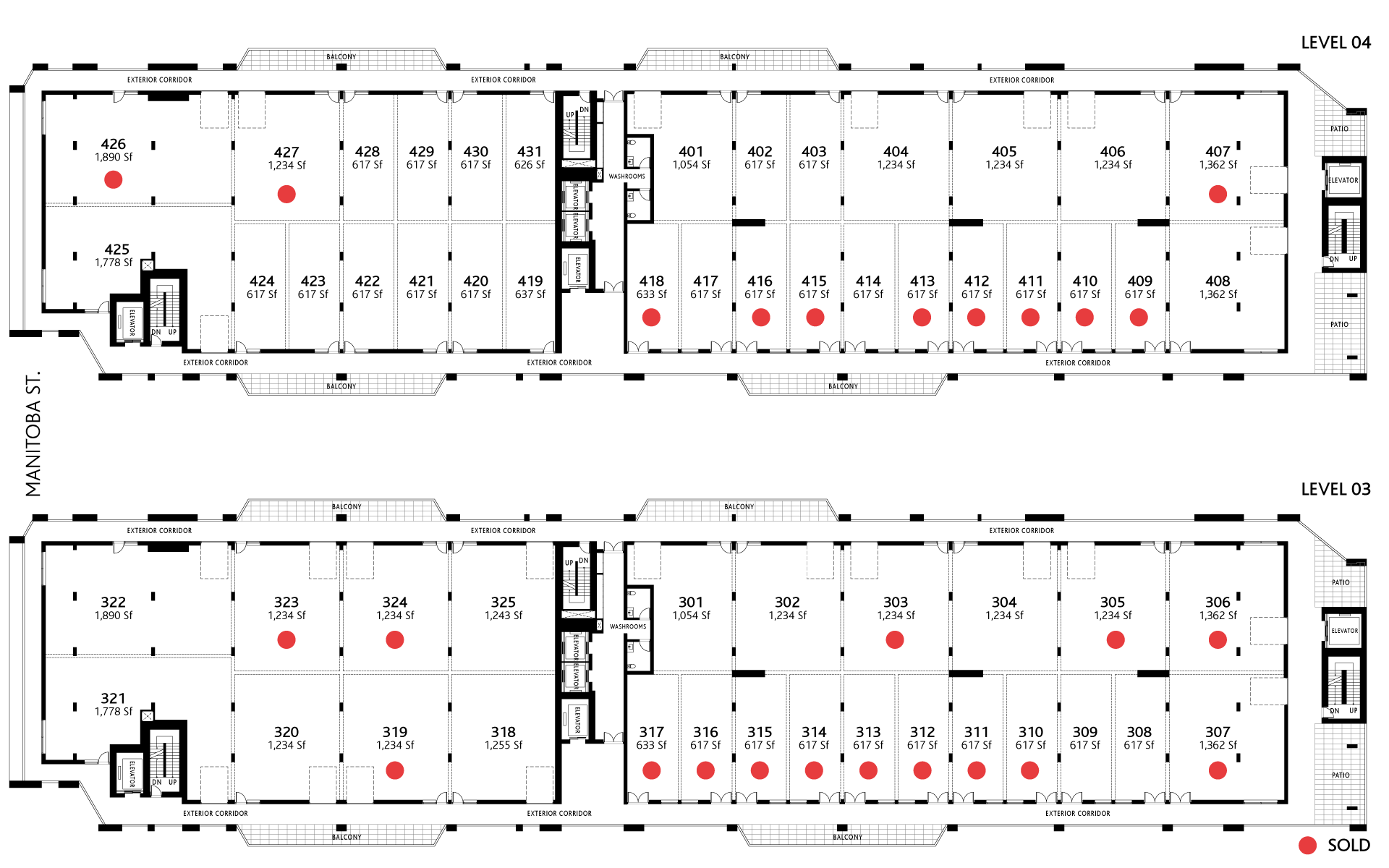 Office
Modular office space that redefines what a workplace can be.
12' – 13' ceilings on office levels
Communal balconies for teambuilding and socializing
Bookable boardroom
6' - 8' wide corridors on upper levels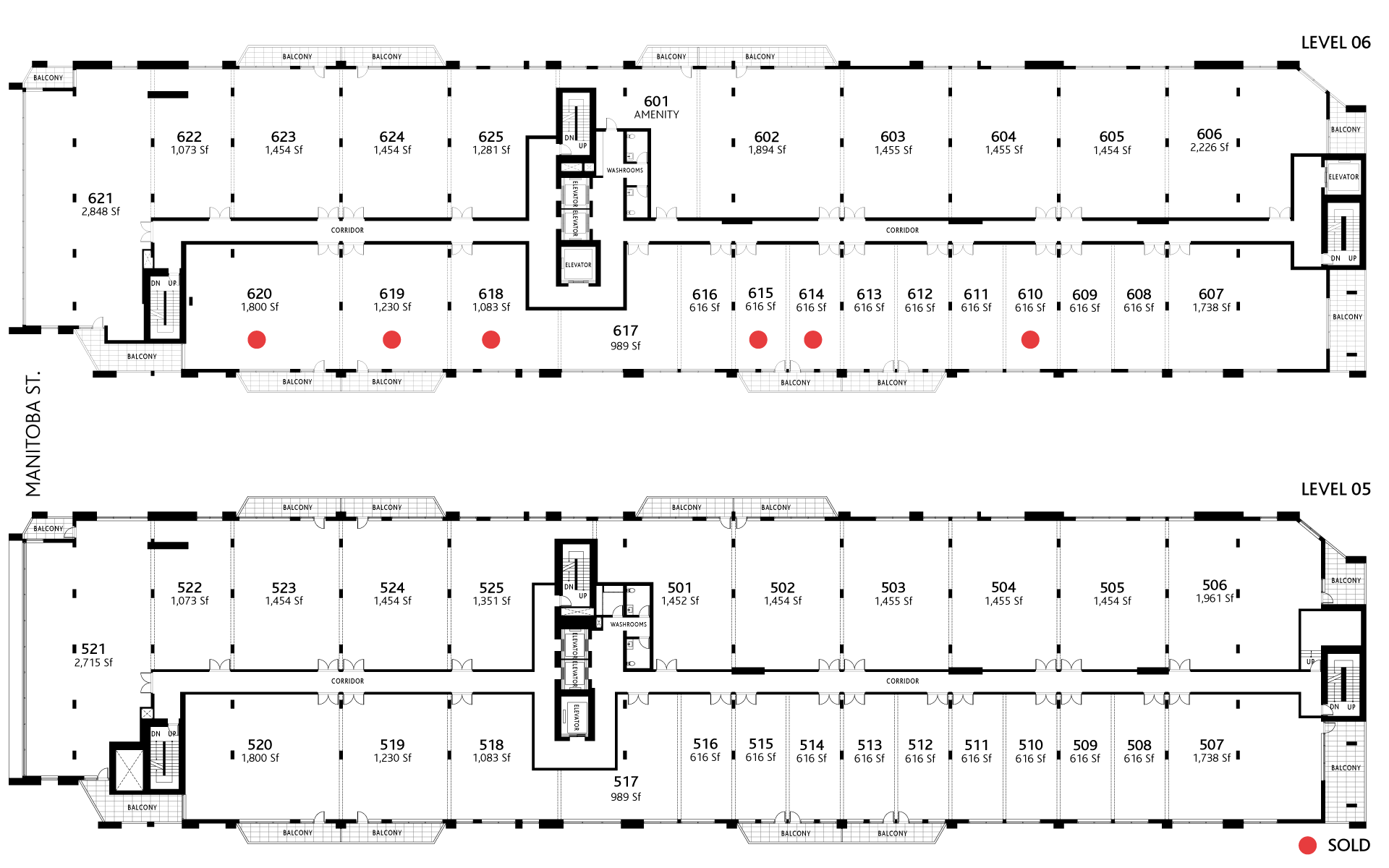 Office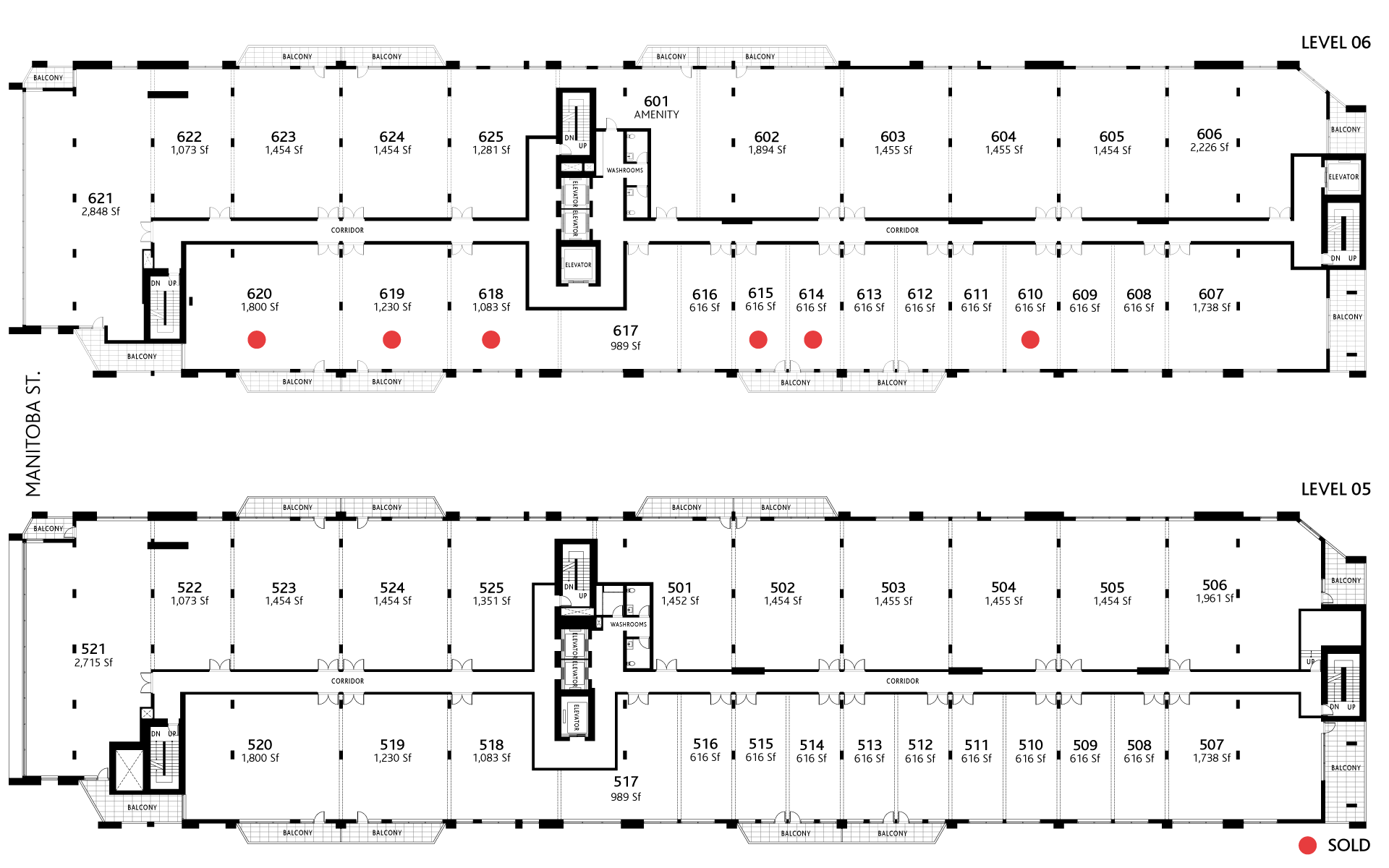 Industrial

Ground Floor + Mezzanine

Industrial

Purpose-built industrial space designed for today's makers & builders.

21' double-height ceilings
Spacious delivery facilities for easy logistics
Extra-wide common loading dock with at-grade ramp
Mezzanine space included with each suite

Urban Industrial

Level 2

Urban Industrial

Ideal for businesses that need room to move and space to grow.

16' ceilings
Open-concept floorplans for maximum flexibility
Modular space helps boost productivity / efficiency
Large roll-up bay doors for industrial users on levels 1–4

Flex Industrial

Levels 3-4

Flex Industrial

For businesses that need industrial space, but don't need as much square footage.

13' ceilings
Shared loading access points for upper floors
Oversized elevators for easy movement of goods
6' - 8' wide corridors on upper levels

Office

Levels 5-6

Office

Modular office space that redefines what a workplace can be.

12' – 13' ceilings on office levels
Communal balconies for teambuilding and socializing
Bookable boardroom
6' - 8' wide corridors on upper levels
Test Fits
Film Production

Film Production

Brewery

Brewery

Roastery

Furniture Maker

Painter Studio

Tech Office

Shoe Mfr.

Design Studio